Instant Hot Dispenser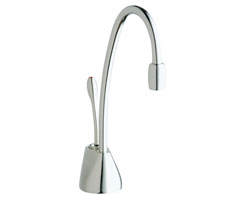 An Instant Hot Dispenser is an electric kitchen appliance, typically located near to a sink, that produces water at near-boiling temperatures. The advantage of an Instant Hot Dispenser is that hot water for tea, coffee, soups, etc. is available immediately on-demand, rather than having to wait to be heated by a microwave or stove.

The heating element of an Instant Hot Dispenser is located underneath the sink or cabinet, and the faucet extends up through the sink or counter, so that the hot water can be accessed.
Shown in the 'Routine Care' section are the recommended routine maintenance tasks for your instant hot dispenser. The 'Q & A' section shows answers to common questions. And the 'Articles' section provides helpful articles about your instant hot dispenser.
Q & A
So far, no question have been submitted yet.
Routine Care
There are no routine care tasks for this feature.
Instant Hot Dispenser




Compliments of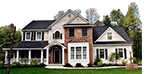 Mark Townsend
T2 Home Services
541-969-7640
www.t2homeservices.com