Forced Air Heating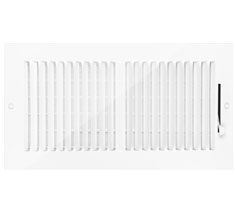 A Forced-Air Heating System is a type of HVAC system where your home is heated by hot air which is circulated throughout your home via ductwork which can be inside your walls, floors or ceilings. The registers where the hot air comes out can be mounted on your walls, floors or ceilings.

A Forced-Air Heating System uses a fan blower and air ducting to distribute heated air to each room. The ducts may be round or square and are insulated to reduce heat losses.Your forced air heating system may be integrated as part of your home HVAC (heating ventilation and air conditioning) system.

If you have Forced Air Heat, you may also have related home features such as: a Whole-House Humidifier; a Heat Pump (traditional); a Geothermal Heat Pump; Electric Air Cleaner; Fresh Air Heat Exchanger; or Central Air Conditioning which uses the same ductwork as your Central Air Conditioning. If you have any of these, you should put a checkmark for them as home features in your Home Wizard app, in addition to Forced Air Heat.
Shown in the 'Routine Care' section are the recommended routine maintenance tasks for your forced air heating. The 'Q & A' section shows answers to common questions. And the 'Articles' section provides helpful articles about your forced air heating.
Forced Air Heating




Compliments of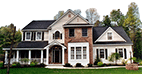 Mark Townsend
T2 Home Services
541-969-7640
www.t2homeservices.com