Gas Furnace or Boiler
Question Topic
Gas Furnace Or Boiler Options To Prevent Pipes From Freezing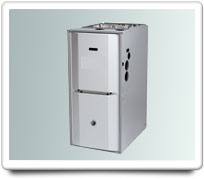 Home-Wizard™ calculates your ideal home care program to avoid problems with your Gas Furnace or Boiler, but sometimes trouble can still occur. Here are answers to questions about gas furnace or boiler options to prevent pipes from freezing.

QUESTION FROM Dwight Gregory
If power is lost, due to storm,where can I connect temporary 110 volts to my hot water oil fired furnance so pipes won't freeze? Any information would be appreciated.
---

ANSWER FROM HOME-WIZARD
Dear Dwight:

If power is going to be out just temporarily, then there are a couple of things you can do to keep the water pipes in your house from freezing:

Regarding your oil-fired furnace and its hot water heating pipes, you have a couple of options:

1) If you are concerned that the power could be off for quite a while, you could turn off your furnace and drain all of the water out of your heating system (but of course, then you will need to refill it and purge out the air to start it back up).

2) A variation of this is to open the drains on each of your zones just enough to keep a slow steady drip flowing. This way you will have water movement, which can help prevent the pipes from freezing. And if the power comes on soon, then you won't have to refill your entire system, just what has drained out from the slow drips. However, you will need to be familiar enough with the piping of your heating system to be sure that you have the right valves open to allow water to circulate through all of your heating loops, including through your furnace.

3) However, with the power off, I would NOT recommend trying to wire up your furnace and water circulation pump to a temporary power supply, unless you are absolutely sure what you are doing.

4) But if your circulation pump for your heating system is the type that is plugged into a standard electrical outlet, then you might want to consider plugging this pump into your temporary generator (and I assume that you know that you should NEVER run a fuel-burning generator indoors). However as mentioned above, you will need to be familiar enough with the piping of your heating system to be sure that you have the right valves open to allow water to circulate through all of your heating loops, including through your furnace. Keeping the water circulating in your heating system can help prevent it from freezing.


Now regarding your household water supply (to sinks, washing machine, toilets, etc.) there are a couple of things you can do:

1) turn on faucets to drip slightly, as the movement will help keep the pipes from freezing. Remember to drip hot water faucets as well, so this will keep water moving through your water heater tank.

2) you need to drain the water out of all of your toilets, sump pumps, etc. Wherever you have standing water.

3) open cabinets under sinks, etc. where the backs of the cabinets are against outside walls. This allows warmer air from inside the house to circulate around where the sink pipes are.

Hope this is helpful.
Home-Wizard.com